26 years on, Onside is back on the patch where it all began!
On Wednesday 21st June we celebrated the opening of the Onside's Riverside Health and Wellbeing Hub in the heart of Evesham – an initiative led by Ruth Heywood – Director of Wellbeing Services and Jade Bleese – Wellbeing Services Manager.
Over the last 4 years, Onside has been working with fellow Voluntary, Community and Social Enterprise (VCSE) organisations, local partners and people. The idea for a wellbeing hub has evolved from a shared vision to provide the very best services that support good wellbeing and healthy communities.
Located in the Riverside Shopping Centre, the hub's familiar and accessible location ensures that it will serve all members of the Evesham community.
This wellbeing hub will act as a one-stop shop for many of Onside's existing services, including Social Prescribing, Wellbeing Coach and Lifestyle Advisors, a meeting space for PLUS clients and advisors/volunteers, delivery space for CAF services, Family Coach for holistic whole-family support, and proactive social prescribing in collaboration with the Primary Care Network.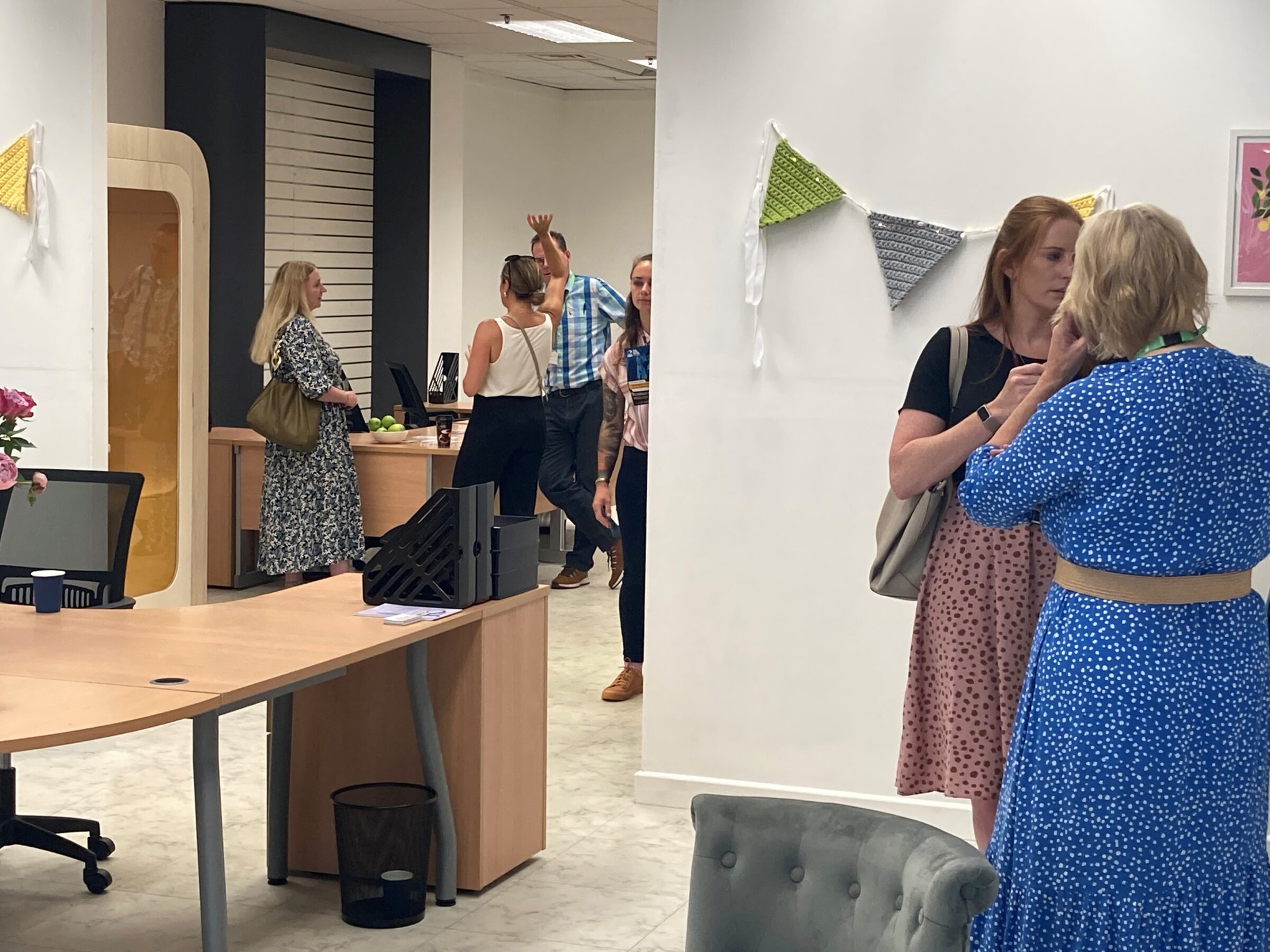 The hub will be an inclusive space welcoming other VCSE organizations, such as Mind, to bring their wide range of services under one roof.
Vale of Evesham PCN Operations Manager Joe Icke praised The Riverside Health and Wellbeing Hub for creating a setting with its ease of access and potential to support early care.
The project is funded and supported by the Wychavon Health Collaborative.